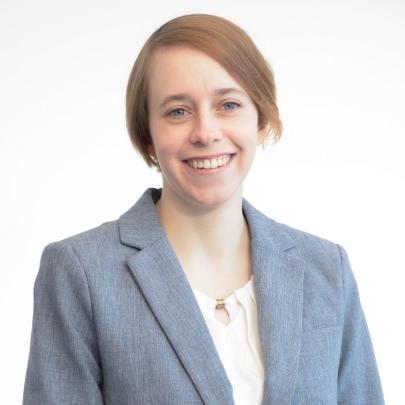 Bo Bowman is a Senior Engineer at Veryst Engineering.  Bo's expertise is rooted in the medical device industry, including in mechanical testing, materials development, design and testing for research and development (R&D) of medical devices, and tissue adhesives.  Bo has experience working with thermoplastics, fluoropolymers, adhesives, elastomers, radiopaque alloys, and conventional metals.  Bo has particular experience with endovascular medical device development, including braided stents, balloon catheters, and drug delivery.  Additional areas of expertise include robotics and custom-designed test setups.
Bo's academic research focused on material permeability as well as on UV and chemical crosslinking mechanisms for polymers.  Bo's material permeability expertise includes diffusion of molecules through membranes and experimental measurement of impermeable polymeric membranes for medical applications.  Additionally, Bo has worked on FDA medical device verification and validation, including custom in-vitro and ex-vivo test designs to accommodate novel device configurations.  Bo has also performed failure analysis, including root cause analysis testing, and has created specifications to meet quality requirements for materials provided by suppliers, including implementation of test setups in R&D and manufacturing settings.  Bo's experience is applicable to helping clients in industries such as medical devices, robotics, materials, imaging and test equipment, manufacturing, R&D design, and medical supplies.
Prior to joining Veryst Engineering, Bo was a graduate research assistant at the Massachusetts Institute of Technology and an engineer at Stryker Neurovascular in Fremont, California.  Bo has led multiple mentorship programs and has served as a mentor for countless programs including oSTEM, the Stryker Neurovascular Mentorship Program, Polygence (an online research program founded by Harvard, MIT and Stanford researchers), the MIT Makerworkshop, and research lab groups at Carnegie Mellon and MIT.  Bo is passionate about outreach and has also mentored elementary and high school students in STEM.
Pronouns: Ask me
Education 
M.S. Mechanical Engineering, Massachusetts Institute of Technology, 2023
B.S. Materials Science & Engineering, Carnegie Mellon University, 2017
(Double major in Biomedical Engineering, Carnegie Mellon University, 2017)
Publications 
"Refractory Hypotension During ECMO: Words of Caution When using Methylene Blue," Journal of Cardiothoracic and Vascular Anesthesia, 36(2), 2022, p.631-632 (with P. M. Wieruszewski, C. G. Nabzdyk, and T. S. Seelhammer).
Professional Service and Awards
MIT MakerWorkshop Machine Shop Mentor (2022 – present)
Stryker Neurovascular Mentorship Program Co-Leader (2018-19)
NSF Graduate Research Fellowship (NSF GRFP) at MIT (2021-2023)
Stryker STAR Engineering Award (2018)
President of Stryker Toastmasters Public Speaking Chapter (2018-19)
Carnegie Mellon Leadership Recognition Award (2017)
OSHA Research Presentation Award (2017)
Coordinating Tutor for four Materials Science courses (2017)
President of Materials Science & Engineering Student Advisory Council (2016)
AIST (Association for Iron & Steel Technology) Pittsburgh Member Chapter Scholarship (2015)
oSTEM Mentor and Member