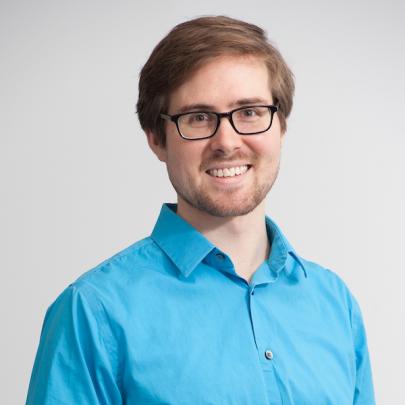 Eric Schmitt is a Senior Engineer at Veryst Engineering.  Mr. Schmitt holds a Bachelor's degree from Boston University and a Master's degree from Tufts University, both in mechanical engineering.  His research has involved work in the fields of vibrations, energy, heat transfer, tissue engineering, and cryogenics.  He has performed research developing and optimizing designs for vibrational energy harvesters, cryogenic heat pipes, and a novel tissue scaffold fabrication tool.  His industrial experience includes ocean engineering, energy harvesting, microelectromechanical systems, and hand tool design.
Mr. Schmitt has worked in simulation, prototyping, testing, and product development roles.  While at Woods Hole Oceanographic Institution, he designed and oversaw fabrication of many ocean instruments, buoys, and tripods.  He has consulted for Neil Brown Ocean Sensors, developing designs for their various ocean sensor product lines, as well as for GrapeVine, developing hand tools for mass-production.
Education 
M.S., Mechanical Engineering, Tufts University, 2013
B.S., Mechanical Engineering, Boston University, 2011
Tau Beta Pi – Engineering Honor Society; Pi Tau Sigma – Mechanical Engineering Honor Society American Society of Mechanical Engineers
Recognition
Winner, U.S. Bureau of Reclamation's year-long weather forecasting competition: "Sub-Seasonal Climate Forecast Rodeo" (with Raymond Schmitt and Stephen Schmitt), 2019.  Prize awarded: $250,000.