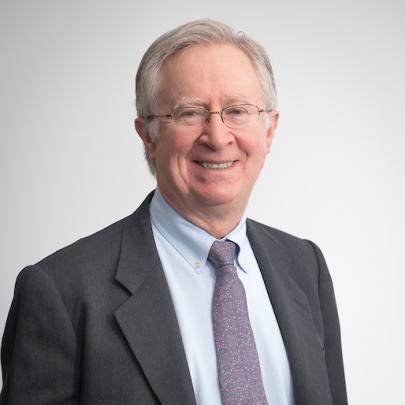 Dr. Stuart Brown is a Principal at Veryst Engineering, an engineering consulting firm located in the Boston area.  Veryst provides services in product design, manufacturing processes, and failure analysis.  Dr. Brown's technical background includes mechanical engineering and materials science.  Specific topics of expertise include strength of materials with subspecialties in plasticity, fracture, fatigue, elasticity, viscoelasticity, creep, fatigue, wear, and viscoplasticity.  He has experience with a wide variety of materials encompassing metals, polymers, composites, and ceramics, including glass.  He has consulted in manufacturing processes including metal forming, semi-solid materials, powder metallurgy, drawing, forging, welding, cold and hot rolling, electrical contacts, and extrusions.  He has also extensive research and development experience in thin films and microelectromechanical systems (MEMS).
Dr. Brown consults regularly within the medical device and consumer products industries.  His medical device work has involved catheters, guidewires, stents, electromechanical devices, and other cardiovascular and orthopedic devices.  He also provides technical advice on consumer products, electronic and electrical components, and industrial equipment.
Prior to founding Veryst Engineering, Dr. Brown was director of the Boston Office of Exponent, Inc.  Before Exponent, Dr. Brown was on the faculty of the Department of Materials Science and Engineering at the Massachusetts Institute of Technology.  He has performed research in metal forming operations and other industrial processes, thin films, and MEMS.
Education
Ph.D., Mechanical Engineering, Massachusetts Institute of Technology, 1987 
M.S., Mechanical Engineering, Stanford University, 1980
M.B.A., Business Administration, Stanford Graduate School of Business, 1979 
B.S., Mechanical Engineering, Washington University, 1977 
A.B., English Literature, Washington University, 1977
Tau Beta Pi; Phi Beta Kappa; Pi Tau Sigma; Omicron Delta Kappa; Materials Science and Engineering Graduate Teaching Award; NASA Certificate of Excellence
Selected Publications
"Harvest of Motion," Mechanical Engineering Magazine, Vol. 130, No. 9, September 2008 (with B. Hendrickson).
"Modeling of Fluoropolymer Deformation," Fluoropolymers Applications in Chemical Processing Industries, Chapter 11, Sina Ebnesajjad (ed.), 2004 (with J. Bergstrom).
"FRP Flumes: Repeated Impact," Composite Manufacturing Magazine, April 2004 (with J. Bergstrom).
"Putting it in Scale," Mechanical Engineering Design Magazine, February 2004 (with P. Mendez).
"Reliability of Microelectromechanical Systems (MEMS)," Mechanical Engineering Magazine, October 2003.
"Joining Using Semisolid Metals," Welding Journal, Vol. 81, No. 9, pp. 181s-187s, 2002 (with P. Mendez and C. Rice).
"Mechanical Properties of Structural Films," Standard Technical Publication 1413, American Society for Testing and Materials, 2001 (with C. Muhlstein).
"Metal Solid Freeform Fabrication Using Semi-Solid Slurries," Journal of Metals, Vol. 52, No. 12, pp. 31-33, December 2000 (with C. Rice and P. Mendez).
"Investigation of Wear of Microelectromechanical Contacts," Proceedings, Materials Research Society Symposium, Materials Science of Microelectromechanical Systems (MEMS) Devices II, pp. 117-122, November 29-December 1, 1999 (with B. Gally and C. Abnet).
"Subcritical Crack of Growth in Silicon MEMS," IEEE Journal of Microelectromechanical Systems, Vol. 46, No. 5, October 1999 (with W. Van Arsdell).
"Powder Forging," Encyclopedia of Materials, M. Flemings (ed.), Pergamon Press, New York, NY, 1994.