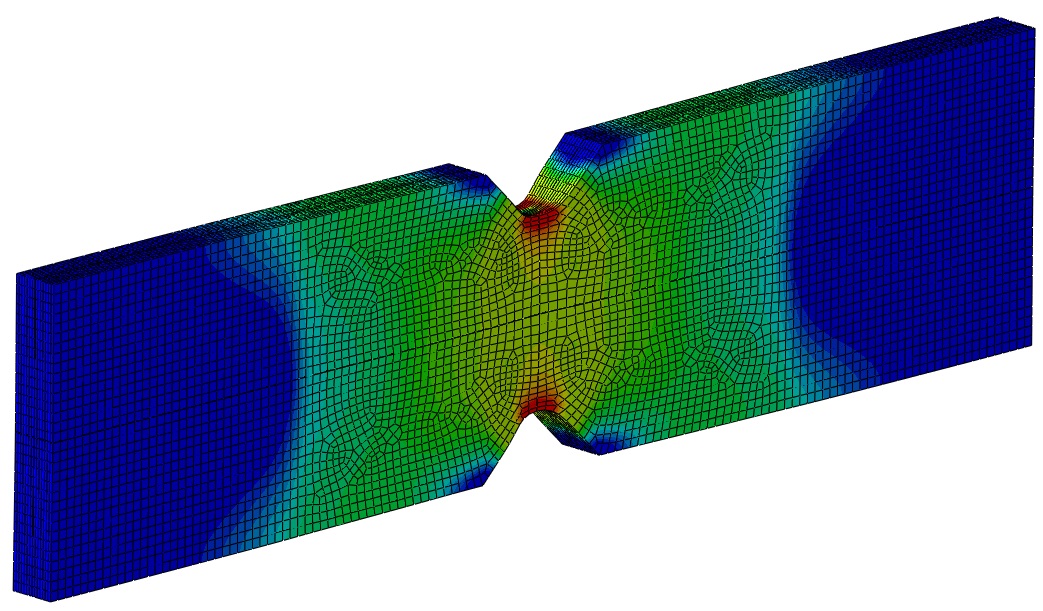 Polymer Testing for Finite Element Modeling
This web-based class will present advanced material testing methods targeting material characterization for Finite Element (FE) modeling.  We will discuss designing a test plan, understanding limitations of different test and measurement systems, and how to take your experimental data out of the lab and into your FE model.  
Details
1:00 pm - 1:40 pm
Web-based Course
1:40 pm - 2:00 pm
Question and Answer Session
(*
EST - Eastern Standard Time
)
Course Instructor
Prerequisites
This class is intended for laboratory engineers, laboratory technicians, CAE engineers, and engineering managers that want to improve their ability to test and model polymer materials.  Having a basic understanding of engineering mechanics is necessary to understand the concepts presented here. 
The class material is independent of the FE code used (e.g. Abaqus, ANSYS, LS-DYNA, COMSOL, Radioss, etc.)
Learning Objectives
By the end of this class, you will be able to:
design a test plan for all classes of polymers, including thermoplastics, elastomers, foams, gels, and biological materials
recognize basic testing issues
determine what tests are appropriate for your materials
understand what measurement systems are appropriate for your materials and tests
specify potential material model validation tests
Registration
The November 12, 2020 Polymer Testing for Finite Element Modeling web-based course is free, but registration is required and class size is limited.
Use our on-line registration form (see below) or print out this page and submit by one of the following:
Scan and email to: seminars@veryst.com
Fax to: 781.433.0933
Mail to:

Seminars
Veryst Engineering
47A Kearney Road
Needham, MA 02494
 
Deadline for registration is: Friday, November 6, 2020.
Cancellation Policy
Veryst reserves the right to reject registrations and to cancel a webinar based on class size.